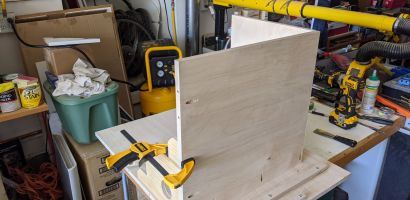 Beginning of the glue up. The entire cabinet is made of 20mm baltic birch plywood. All of the pieces are held together with glue, dowels, and screws (and pocket screws).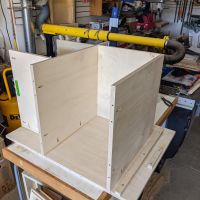 The glue up continues.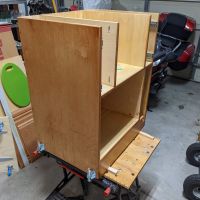 The base of the cabinet is assembled and stained.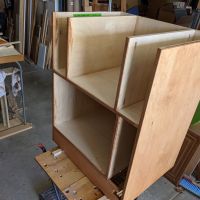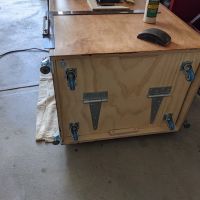 I added a simple lifting mechanism. There is a retractable foot pedal that presses against a split sheet of plywood. When the cabinet is lifted, it easily rolls on a set of polyurethane casters. When retracted, it sits solidly on four adjustable feet.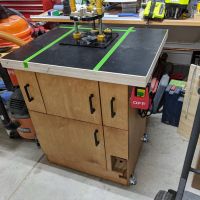 The top is three layers of 20mm baltic birch that were glued and screwed together. Here I'm making adjustments to where the router lift will be installed. I decided on an offset after having made the top.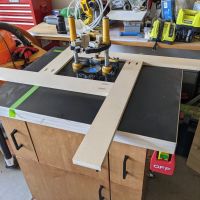 I made a quick jig that matched the size of the router lift, and then used a flush cutting bit to route out an opening.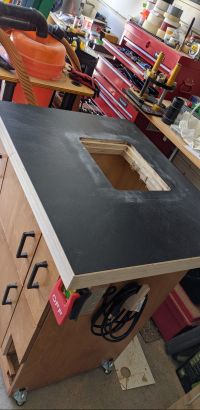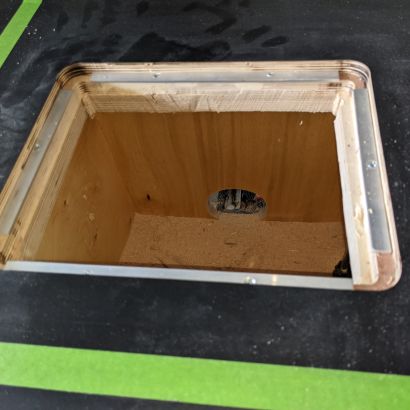 The hole for the router lift. I lined it with aluminum plate so the adjustment screws would be less likely to sink, throwing the height out of adjustment.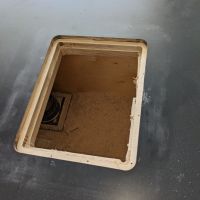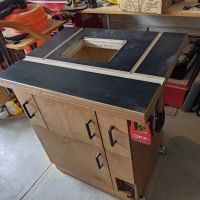 After cutting the slots for the t-track.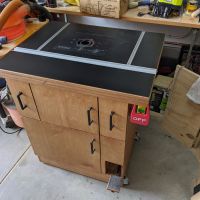 Installing the t-track.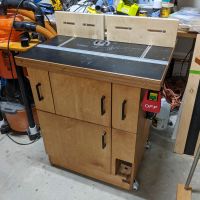 Finished with the fence in place. I have a large paddle switch to easily turn the route on and off.