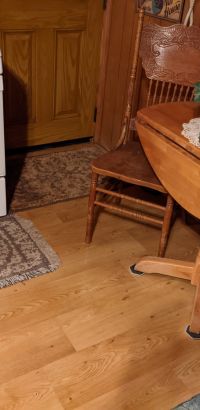 The top layer of linoleum that was installed about 20 years earlier.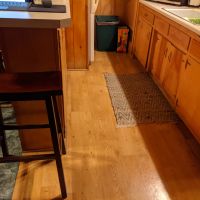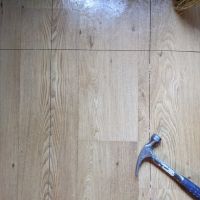 The linoleum was installed on top of particle board that had been nailed over the sub-floor of the cabin, which happens to be 2 x 12s laid flat. To remove it, I scored the particle board with a saw into about 2 foot squares, then started to pry it up...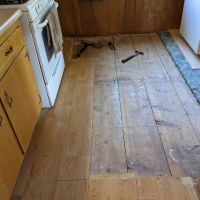 Some of the particle board removed.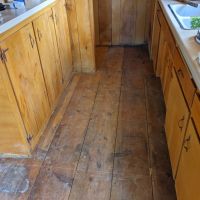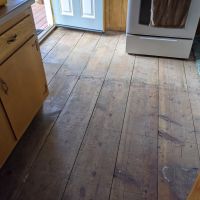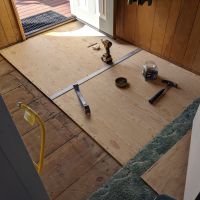 I started to install new under-layment to support the new flooring. Held down with screws in a 6 inch (15 cm) grid pattern.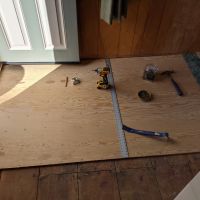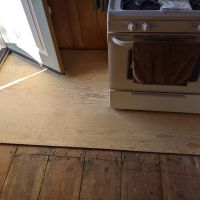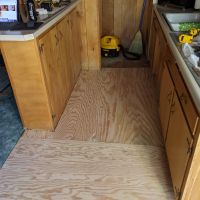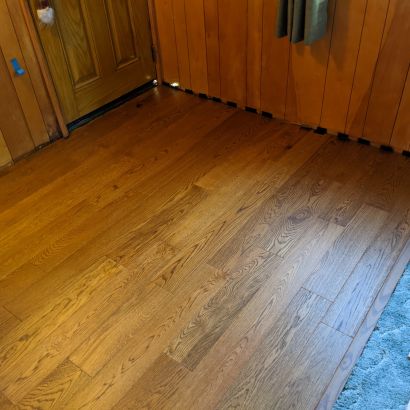 The new flooring is down, just have to install the base shoe.