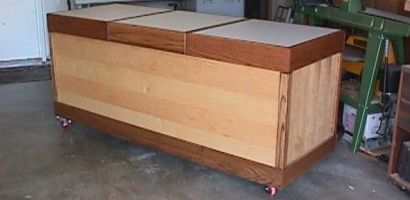 Power tool workbench - oak, formica, maple, and MDF.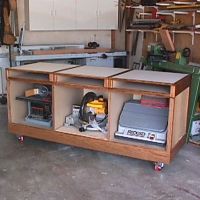 Front view.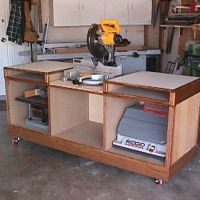 Center section removed so chop saw can sit flush with the top thereby providing additional support.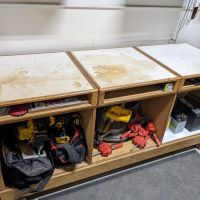 After about 30 years the top has taken a minor beating for work and finishes. Time for a new top.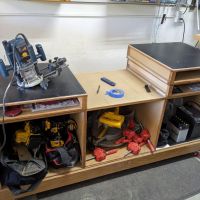 The white Rormica was sanded with 36 grit on a belt sander, then new black Formica was applied.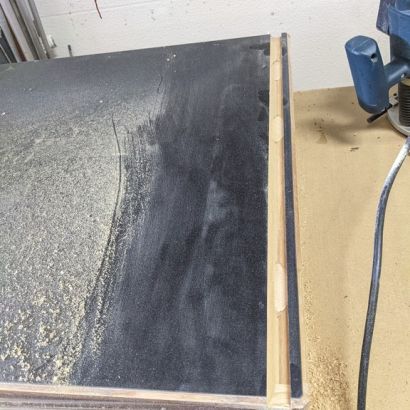 The sides of the two side modules were reinforced, and then groves for T-tracks were routed. Here you can see the biscuits that were used in the original construction to hold the tops to the sides.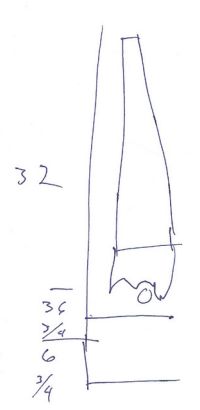 Sketch of saw holder for my shop.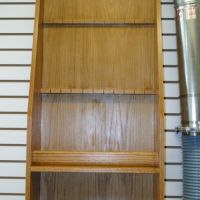 Completed unit.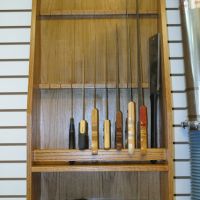 Completed unit.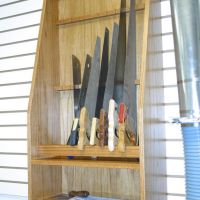 Three-quarter view of completed unit.